Review: Cardhu 11 Years Old Limited Edition 2020
Review: Cardhu 11 Years Old Limited Edition 2020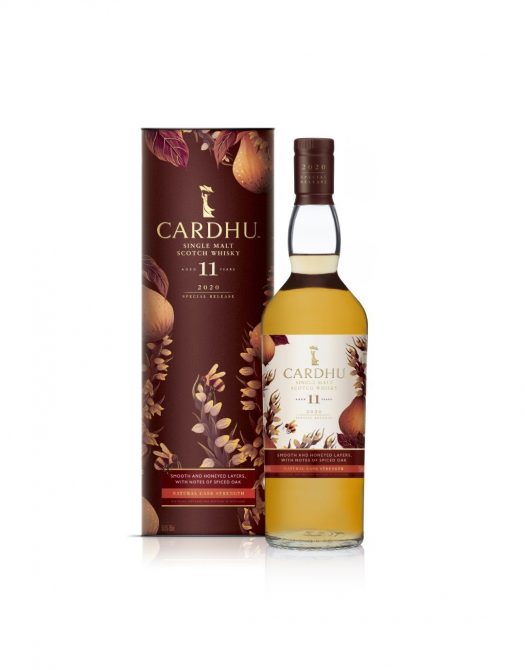 Normally Diageo's Special Releases — its annual release of ultra-rare cask strength Scotch whiskies — don't arrive until Christmas or beyond. But now we're in the time of Covid, so anything goes, I suppose. To be sure, we're not looking this gift horse in the mouth — and neither should American Scotch fans, who are being treated to U.S. availability of the entire line for the first time in recent memory.
With the 2020 Special Releases, Diageo is doing something decidedly unusual: It's releasing eight single malts all from the same eight distilleries that were featured last year. Rest assured, these aren't simple do-overs that didn't sell out in 2019. Each of these is a totally different spirit, either bottled at a different age, featuring a different wood treatment, or both. As with all of the Special Releases, quantities are quite limited, so snap them up early if you find something of interest.
Let's kick things off with Cardhu, which was a 14 year old in 2019 and which is bottled at 11 years old in 2020, drawn from an unusual mix of refill, ex-bourbon, and new American oak casks. This Cardhu bottling is — in keeping with its classic profile — a richly honeyed spirit that's layered with spice notes. The nose is evocative and heavy with citrus, but there's plenty of alcohol in the mix here, too. On the palate, honey and orange peel dominate, but then a big rush of chocolate and caramel pop on the tongue, which is a surprise. A splash of water brightens things up and tempers the alcohol, letting more of a lemon character come into focus.
Cardhu is rarely a whisky that's described as exciting or balanced, but this combination of wood treatments really nails it. It's one of my favorite Cardhu releases ever.
Stay tuned for the next 7 whiskies in this lineup!
112 proof.
A- / $111 / malts.com [BUY IT NOW FROM THE WHISKY EXCHANGE]