Review: Acre Mezcal Cenizo Joven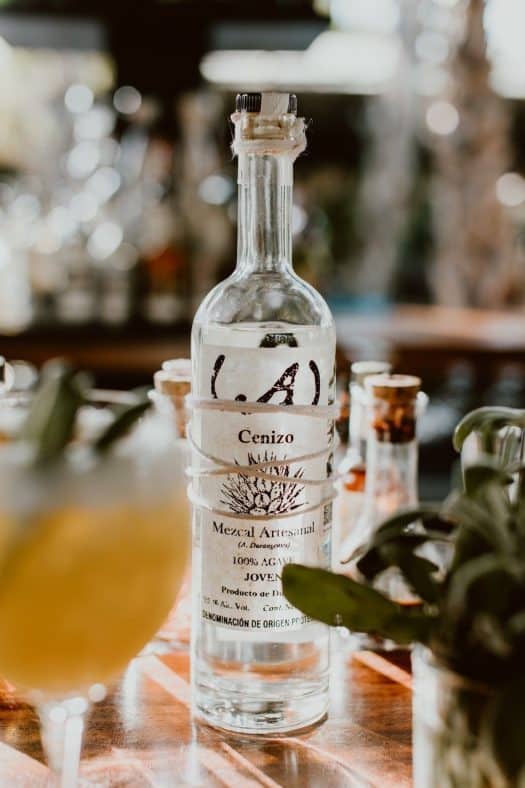 Brand new operation Acre Mezcal — you'll know it by the large "A" on the top of the twine-wrapped bottle — is an up and coming producer of the smoky, Mexican spirit. It makes four varieties of mezcal, all unaged/joven, each made from a different species of agave.
Cenizo is a wild agave grown in the Durango region; this one made in Nombre de Dios by Mezcalero Antonio Panuco, aka "El Tigre." Milled not with a stone tahona but rather hand-chopped by axe, it's got a unique production story to tell.
Let's give this expression a whirl.
The nose of the mezcal has a meaty smokiness to it, like barbecued pork, well-slathered in an herb rub. Appealingly spicy, and offering a citrus bent, there's a heady mix of white pepper and orange peel in the aromatics. The smoke is aggressively peppery on the palate, but again that sunny citrus comes rolling in to brighten things up. As the smoke fades toward the finish, the mezcal continues to showcase its sunny side, with a slight almond nougat note that layers in a gentle sweetness. Nicely balanced and easily approachable, it's a solid choice as a sipper or a cocktail base.
89.8 proof. Reviewed: Batch# DUR-02-19.
A- / $60 / acremezcal.com