Review: Teeling Single Pot Still Irish Whiskey
Review: Teeling Single Pot Still Irish Whiskey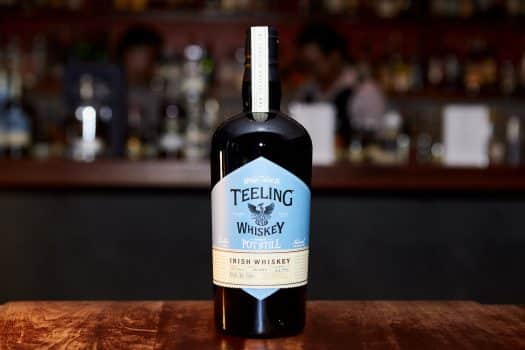 Single pot still — whiskey made from a blend of malted barley and unmalted barley — is arguably the most iconic style of Irish whiskey. Redbreast and the "Spot" whiskeys are great examples of the style in use today.
But a funny thing happened for most of Ireland some years back: Single pot still fell out of favor as lighter, less full-bodied whiskeys became more popular. Now, after a long battle, single pot still is on the rise again, with newcomers like Teeling releasing their own renditions.
Teeling's Single Pot Still Whiskey is a 50/50 blend of malted and unmalted barley, triple distilled and matured in a combination of American virgin oak, bourbon, and sherry casks. No age statement.
Let's give it a whirl.
Teeling is a young distillery, so it's natural that this would be a young spirit. The nose is lightly smoky with lots of rich malt evident and a note of honey graham crackers offering a tantalizing hint of something sweet inside. It is informed though by a certain sharpness, plus a camphor character that's not wholly engaging.
On the palate, the whiskey opens up, though it remains a bit tough and clearly quite youthful, with an herbal bitterness that comes across a lot like hops. The finish sweetens and brightens, but it takes some time to get there, eventually revealing notes of sherry-fueled orange peel, honeycomb, and tea leaf. Alas, it never strays far from its rustic underpinning, with a roughness driven by an aggressively malty and somewhat underdeveloped backbone.
92 proof.
B- / $60 / teelingwhiskey.com [BUY IT NOW FROM CASKERS] [BUY IT NOW FROM THE WHISKY EXCHANGE]