Review: Wyoming Whiskey Outryder American Whiskey 2020
Review: Wyoming Whiskey Outryder American Whiskey 2020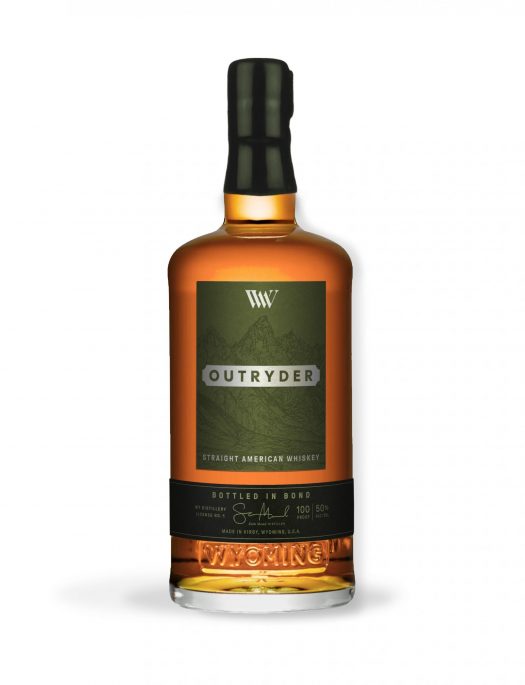 Wyoming Outryder was first released in 2016 — we reviewed the initial release way back when — and while the base construction is essentially the same, the whiskey is getting older. The 2020 release of Outryder is now 7 years, 10 months of age, the oldest version of the whiskey to date.
As for the components, it remains a blend of two different whiskeys — hence, not a bourbon nor a rye. One of the whiskeys contains 48% winter rye, 40% corn, and 12% malted barley (making it fall just short of being classified as a rye) and the second reflects a more standard bourbon mash bill of 68% corn, 20% winter rye, and 12% malted barley.
Put these two together after 7 years and you've got Outryder 2020.
Wyoming is one of the most impressive craft whiskey producers in the U.S. today, and Outryder 2020 may be its best whiskey release to date.
On the nose, the curious blend evokes notes of chocolate, mulling spices, and a distinct note of sweetened black tea. A moderate barrel note lingers underneath, giving the otherwise semi-sweet whiskey an air of gravitas. On the palate, the spirit comes to life. Notes of coconut make a curious counterpart to lots of cloves, with notes of bay leaf and mint carrying on from there. Lots of rye spice in the mix — both sweeter baking spices and a peppery char on the end. The finish layers together both worlds, a slurry of sweet pecan sandies and savory barrel char, with a peppered beef jerky edge running alongside.
100 proof.
A / $75 / wyomingwhiskey.com [BUY IT NOW FROM CASKERS]