Review: Moscow Muled Copper Mugs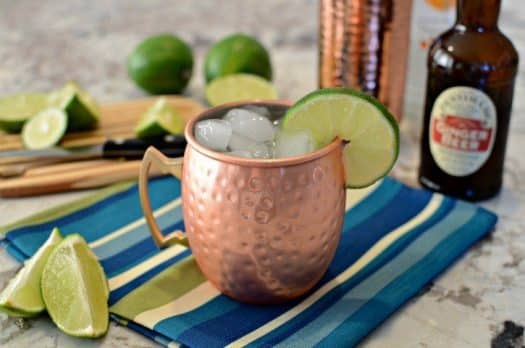 The copper Moscow mule mug is arguably the most iconic piece of barware there is, but are all copper mugs equal? According to Moscow Muled, an artisan mug-maker, copper can be problematic: "Copper is a heavy metal that reacts with acidic fluids such as cocktail ingredients. If you use a copper mug that is not lined, the acidic fluids in your drink will cause a chemical reaction which may cause you to ingest too much copper, leading to an unhealthy and potentially dangerous concentration of copper in your body."
While copper isn't dangerous at the low levels you're likely to get from the element leaching out of the occasional mule, why not play it safe? Moscow Muled's mugs are lined with nickel, so you'll only come into contact with copper where your lips hit the mug (and, of course, from holding it in your hand).
The Moscow Muled design is modern and attractive, with a barrel shaped body of solid copper (sans the nickel lining) that's pocked with dimples, the product of hand-hammering. The mug is compact yet holds 16 ounces of liquid, and they're quite sturdy in the hand — though I would have liked a slightly beefier handle. The metal is plenty thick, and drinks stay cold, with minimal sweating.
Best of all, at $19.50 for a set of two, these mugs won't break the bank. Consider us fans!
A- / $19.50 for two / moscowmuled.com
About Post Author