Review: Fonseca Bin 27 Port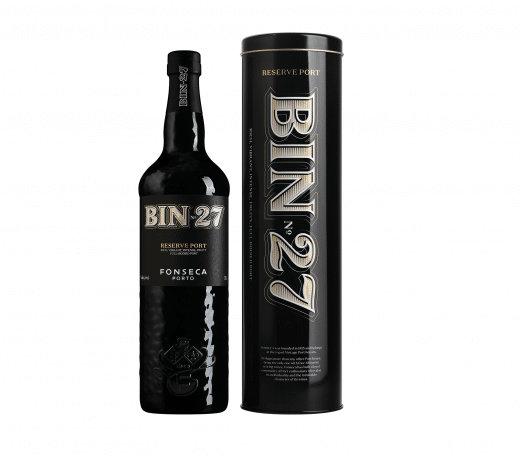 Like Graham's Six Grapes and Sandeman's Founders Reserve, Fonseca Bin 27 is a widely available and top-selling ruby Port wine with wide availability, produced by one of Portugal's most notable producers. We last encountered Bin 27 in an informal review with Taylor Fladgate group CEO Adrian Bridge way back in 2012. A fresh, more refined look has clearly been in order.
Here's the good news: Fonseca Bin 27 is still a solid everyday after-dinner sipper, a clean and sweet wine with notes of milk chocolate and plump raisins, some of the most iconic flavors of ruby Port. Hints of tea and cola give the wine a touch of nuance, as does a slight mint character on the finish.
The wine's heavy sweetness is, of course, both unavoidable and intentional, though here it feels a bit more overpowering than it needs to be, and the experience lacks the nuance of vintage Port wines. Still, for well under $20 a bottle, it's hard to complain too vigorously.
B+ / $14 / fonseca.pt [BUY IT NOW FROM TOTAL WINE]
About Post Author