Review: Papa's Pilar Rum Marquesas Blend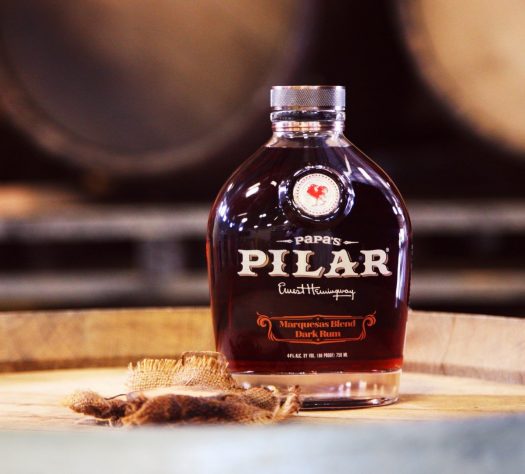 By my count, this is the sixth release of Papa's Pilar Rum — named in honor of Ernest Hemingway — with four of those releases limited edition (and semi-experimental) bottlings. Papa's Pilar Rum Marquesas Blend is a blend of seven rums "aged up to 24 years and sourced from countries spanning the Caribbean, U.S. and Central America, then finished in #4 char Kentucky straight bourbon whiskey barrels." Since none of those places are anywhere near the Marquesas, I can't offer any explanation for the name.
Anyway.
Let's give it a try.
The nose is rich and loaded from the start with notes of coffee and lots of sherried, red fruit notes. Raisins and cinnamon give it a distinctly festive — and quite sweet — aroma. The palate is aggressively fruity with plenty of spiciness. Notes of butterscotch, apple cider, and ripe banana continue the theme of sweetness, though there's a little undercurrent of green herbs as the finish builds. The finish is tenacious with a heavy coffee character lingering along with an epic reprise of butterscotch sweetness. It's a bracingly sugary experience that can excel in the right environment. On its own, however, I find it just a bit overwhelming.
88 proof.
B+ / $47 / papaspilar.com