Review: Rhum J.M. 110 Proof White Rum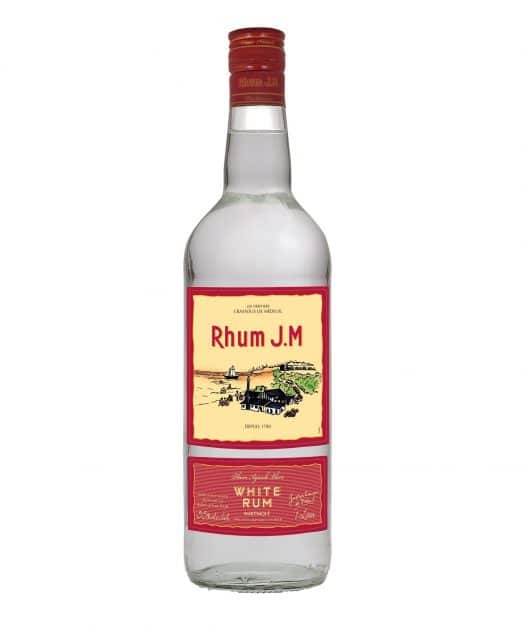 Martinique's Rhum J.M. has a new expression of its iconic rhum agricole on the market, a white rum bottled at 55% abv. Some info:
Since 1845, Rhum J.M has been regarded as one of the Caribbean's most prestigious rum distilleries. The brand's line of expressions is renowned by some of the finest cocktail bars in the world and are used as a core ingredient in some of the world's most innovative cocktails. This 110-proof expression will be bottled in liters, offering an additional advantage for buyers, and will be complementary to Rhum J.M's already established line of white rhum, which includes Rhum J.M Blanc at 80 proof and 100 proof respectively.

"This is a long-awaited moment for the US rum market. Not only is Rhum J.M a gorgeous and beloved rhum amongst the bartending community, but this release fills a void in the over-proof Martinique Rhum Agricole category that has since been embraced," explains Kiowa Bryan, Marketing Director of SPIRIBAM, the brand's US importer.
The nose is that classic agricole character that mixes gasoline with overripe pineapple — pungent but surprisingly full of fruit. I would never have pegged this at 110 proof based on the palate — it barely comes across as anything above 90, it's so easygoing and well-balanced. The fruit explodes on the tongue, offering more of that pineapple alongside hints of peach, orange blossom, and some almond notes. The heat creeps up on you, and the finish has an appropriately lingering punch, but it's never unmanageable or harsh, just a gentle reminder that you've (in all probability) been sipping on one of the best tiki drinks you've ever had.
An excellent mixer for complex cocktails where the rum might otherwise get lost, or as a float.
110 proof.
A / $37 (1 liter)
About Post Author