Review: Garnish Island Gin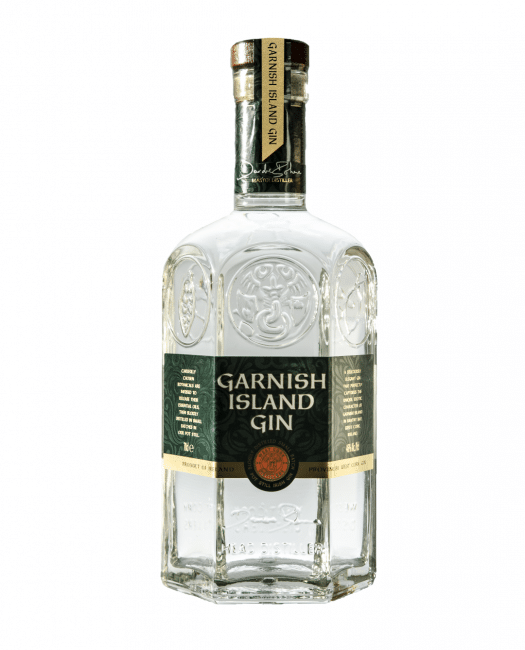 Garnish Island sounds like an amazing place where Maraschino cherries, cocktail olives, and lemons (peels only) grow freely. Alas, it's actually a tiny island off the south coast of Ireland, and it's the namesake for this new gin from West Cork Distillers (producers of the West Cork Irish Whiskey line). A lovely (based on the photos, anyway) Italian-themed botanical garden can be found on the island, hence the callout by West Cork.
While a complete botanical list is missing, the pot-distilled gin is made with "botanicals that have been carefully selected to create a classic gin that exhibits light floral notes of hibiscus, iris, and rose matching beautifully with rosemary and thyme. This is complimented by luscious hints of dark chocolate and strawberry."
So says the distillery, anyway. Let's see how it comes across to us.
The description above offers some big hints: This is a hugely floral gin, and fans of more flowery offerings will immediately gravitate to this offering. It's a huge bouquet of mixed stems on the nose, to the point where it's tough to pick any out specifically. Hibiscus seems the most forward, though the thyme element definitely muscles its way to the front of the line, too.
The palate conceals few surprises and plays its hand fairly open. The herbal notes are more forward here, tempering the florals significantly. Thyme and rosemary make an impact, with the juniper becoming fairly dense toward the finish. In this way, it drinks a bit upside down: lighter botanicals first, then juniper pushing its way to the front. The finish is warming and herbal, with a bold green-ness to it all.
Lovely stuff, and at a good price.
92 proof. Aka Garnish Island Provincial Gin.
A- / $27
About Post Author