Review: Four Roses Limited Edition Small Batch Bourbon 2019 Edition
Review: Four Roses Limited Edition Small Batch Bourbon 2019 Edition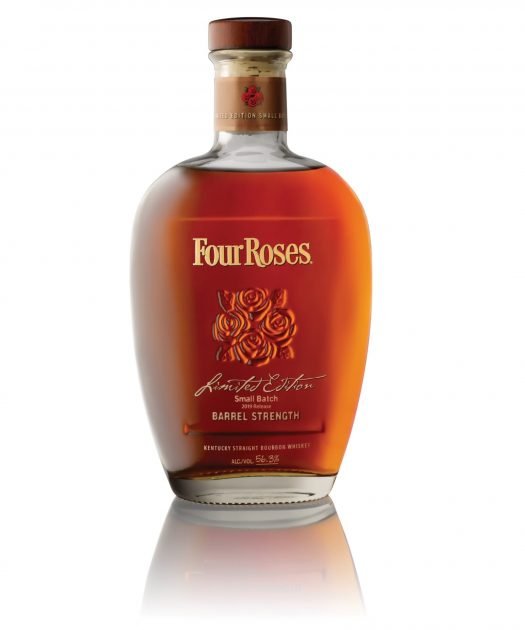 Four Roses' Limited Edition Small Batch release for 2019 is about to arrive (on September 21, technically), and based on the specs alone, it's going to be one of the most prized Small Batch bottlings to come out of the distillery.
The mix is an impressive one, featuring a 21-year-old Bourbon from the distillery's OBSV recipe, 15-year-old OESK, 15-year-old OESV, and 11-year-old OESV. It's the first time that a 21 year old whiskey has appeared as part of the Small Batch collection.
And it's beautiful stuff.
The nose is exotic and soulful, evoking notes of spice markets and old rickhouses in equal proportion. Cloves and cinnamon, oaky barrel char and dried hay, vanilla and butterscotch — a glorious and perfectly-rounded picture that careens among all of these elements somehow comes into focus almost immediately once you stick your nose in the glass.
The palate doesn't let up. Silky butterscotch leads the way to notes of caramel sauce, milk chocolate, and a plethora of spices: more cinnamon, nutmeg, and hints of dill, which add a little savory balance. The wood influence here is modest, restrained, and again perfectly integrated into the sweeter elements, coaxing an herbal note out of the finish. With time in glass, a clearer barrel influence emerges, alongside more clove elements, hazelnuts, buttered popcorn, and a reprise of dill. Don't even think of adding water here; the whiskey doesn't need a drop and is delightful through and through at full strength (over 56% abv).
At the time, I thought Four Roses' 2017 Al Young Edition would be the pinnacle of the Four Roses renaissance. Arguably, the 2019 Small Batch may top it. Grab it while (if) you can.
112.6 proof. 13,440 bottles produced.
A / $140 / fourrosesbourbon.com [BUY IT NOW FROM FROOTBAT]