Tasting Virginia's Best Wines, 2019 Releases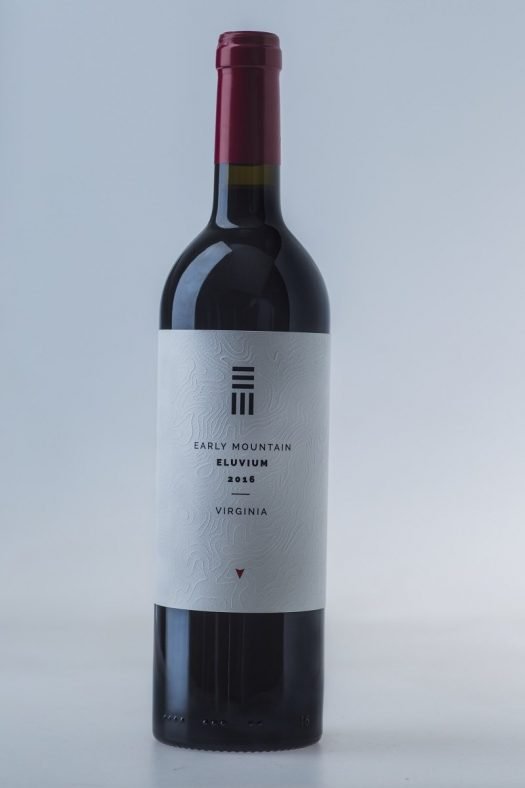 After being pleasantly surprised in tasting recent wines from Virginia, we were asked to check out the 2019 Governor's Cup Case, a selection of a dozen wines that won gold medals in the 2019 Virginia Governor's Cup Wine Competition. This mixed case from producers all over Virginia showcases a variety of styles, but all are deemed worthy by the guv!
Let's dig into the best wines from this emerging wine producer from the last year and see how they fare on the (California-based) Drinkhacker stage.
2016 Michael Shaps Petit Manseng Monticello – 100% petit manseng. Bright gold in color, this wine — made from a grape native to southwest France — initially comes across a lot like chardonnay. (Turns out that was the whole idea.) Bold vanilla notes dominate on the rich, dense body, with notes of gentle citrus peel, fresh-cut grass, lychee, and honeydew all percolating underneath on the palate. That bold vanilla character lingers well into the finish. Just like big California chardonnay, this is a love-it-or-hate-it wine. I happened to be in the right mood for it at the time, though. B+ / $32
2016 Horton Vineyards Petit Manseng Orange County – 90% petit manseng, 5% early pick viognier, 5% rkatsiteli. Bold honey notes up front, studded with notes of orange blossoms and marmalade. The fruit is intense here, making the wine come across as fairly sweet with notes of overripe peach and apricot both heavy on the palate. The finish finds a slightly grassy character to it, touched with white pepper. B+ / $25
2017 Barboursville Vineyards Vermentino Reserve Virginia – This classic Italian white wine grape seems to love it in Old Dominion, where it is used to good effect by Barboursville to produce a nicely acidic, layered with notes of white flowers, lemon peel, and a touch of baking spice. While not quite as racy as a true Italian version, the combination of mineral and citrus work delightfully well here to showcase vermintino's many charms. A- / $23
2015 Glen Manor Cabernet Franc Virginia – Dense and heavy with dried fruit, this 100% cabernet franc wine is dripping with notes of blackberries, a cabinet full of baking spices, and Marasca cherries, which provide a sweet edge to the silky, full-bodied palate. The finish is loaded with notes of chocolate sauce, with some blackberry crumble on the side. A massive experience, it's a wine that really grows on you. B+ / $35
2016 King Family Vineyards Mountain Plains Monticello – A blend of 35% cabernet franc, 36% merlot, and 29% petit verdot. Interesting blend, for sure. The overall impact is one that sees a palate filled with notes of cocoa powder, fresh plum, and a touch of graphite. After the chocolate rush fades out, bold — almost brash — fruit notes linger, dominating the experience well into the silky, lasting finish. Hearty and aggressive, and never not engaging. A- / $70
2016 King Family Vineyards Meritage Monticello – A slightly different blend of 45% merlot, 27% cabernet franc, 22% petit verdot, and 6% malbec — the inclusion of malbec being the biggest departure. Very fruit forward up front, with the cocoa note showing again, then a bold violet character coming on strong soon after. A more blunt, perhaps obvious, bottling, but hard not to like. B+ / $36
2016 Hamlet Vineyards Eltham Red Wine Virginia – This bizarre blend of 50% merlot and 50% petit verdot is a lot to get your arms around. Loaded with notes of dark chocolate and coffee, this brooding wine pours on the intensity, moving quickly from a gently sweet attack to a heavy, savory monster. The petit verdot overwhelms with a brambly earthiness, leading to a complex but forest floor-heavy finish. B / $26
2015 Paradise Springs Meritage Virginia – 34% petit verdot, 24% cabernet sauvignon, 22% merlot, and 20% cabernet franc. This wine is a big boy, heavy with notes of cassis, black cherry, nutmeg, and a grind or two of pepper. There's a distinct Port-like sweetness here that works well as a foil against a lightly meaty character that emerges over time. Notes of cloves and rum raisin inform a thick, rather decadent finish. A- / $49
2014 Upper Shirley Zachariah – Another odd blend: 46% merlot, 31% petit verdot, 15% malbec, and 8% tannat. Quite dry, almost austere. A touch of barnyard on the nose covers up a ton of fruit — dried blackberry and plum, plus notes of tea leaf and licorice. Sultry notes of coal dust and toasted oak linger on the wood-heavy finish. Big, big, big. B / $50
2016 Early Mountain Eluvium Virginia – 56% merlot, 44% petit verdot. Initially quite tight, almost astringent, Eluvium slowly opens up to reveal that fruity, floral, merlot-driven core, with notes of chocolate, walnuts, and some cinnamon spice. Still dry and dusty for the most part, though a plum-skin note dominates throughout. (2015 vintage reviewed in the link at the top of the page.) B+ / $38
2015 Michael Shaps Tannat Monticello – 100% tannat. Bruisingly dry and dusty, this stony, earthy wine smolders from the start, an ashy, tobacco-heavy character masking notes of blackberries, violets, and toasted spices. Pairing with a hearty meal is categorically required with this one. B / $35
2016 Michael Shapes Raisin D'Etre – A play on words, this wine is made from dried grapes – 73% petit manseng, 27% roussanne. Like many a late-harvest wine, it's honey sweet, effusive with notes of applesauce, apricots, and a bit of cinnamon lingering on the back end. It's quite sugary on the finish, but manageable. A- / $25 (375ml)