Review: Bear Republic Challenge Series 06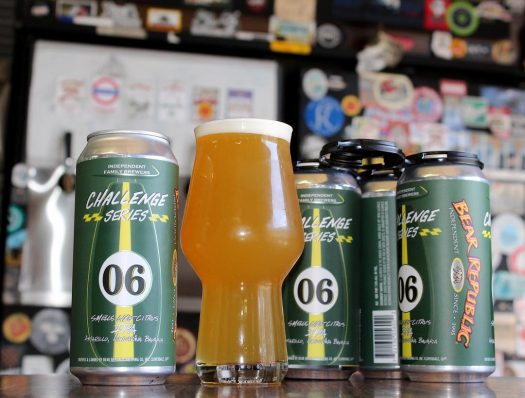 In case you're confused by our review of Bear Republic Challenge Series 11 a few months ago, the California brewery's experimental series does not go in order (the numbers are generated from a random roll of Dungeons & Dragons dice — they don't say which one). Challenge Series 06 is subtitled Smells Like Citrus IPA, and it's loaded up with Amarillo, Mandarina Bavaria, Citra, and Cascade hops.
It does indeed smell (and taste) like citrus — loads of lemon and orange dominating the experience, with more than a small amount of sweetness in the mix. Moderate to heavy haze helps to boost the natural chewiness of the palate, giving it a sweet brioche character that's backed up by hints of fresh cedar and some sultry brown butter. There's so much to love here in this surprisingly complex IPA that you'll be especially thankful it's sold in 16 oz tallboy cans.
7% abv.
A- / $5 per 16 oz can / bearrepublic.com
About Post Author