Review: Elijah Craig Barrel Proof Batch B519 (May 2019)
Review: Elijah Craig Barrel Proof Batch B519 (May 2019)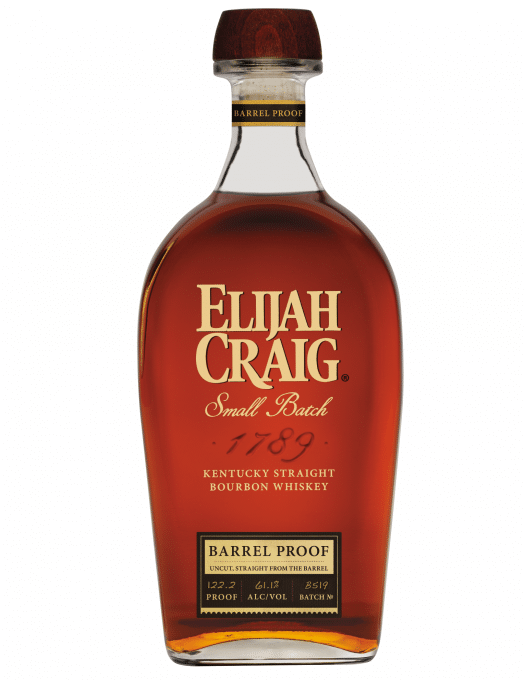 Elijah Craig's second release of its Barrel Proof series has arrived, coded as batch B519. As always, it's 12 year old straight bourbon, bottled at cask strength — though considerably cooler than the 135 proof monster that was batch A119.
The nose of B519 is classic Elijah Craig, a burly, lightly smoky monster that's loaded with barrel char, cloves, old leather, and musty book notes, though hints of incense point toward something a bit more exotic. You'll find just that when you first sip the spirit, which surprises with a considerable sweetness driven by brown butter, butterscotch, and cinnamon. There's more clove here, too, but it's outweighed heavily by the more sugary elements. The finish fades to reveal a lovely milk chocolate and vanilla note, with lingering spices clinging to the tongue. A touch of menthol is evident on the finale as the sweetness finally drops off, revealing seductive notes of rich leather and oily bronze wood. Adding water doesn't change the whiskey's complexion much at all.
At "barely" 61% alcohol, B519 comes across like a juice box in comparison to most of the Barrel Proof releases. That should not dissuade you, though, from picking up a bottle, as a little magic can often be found in gentler outliers like this.
122.2 proof.
A- / $80 / elijahcraig.com [BUY IT NOW FROM CASKERS]
About Post Author