Review: Crown Royal Peach
Review: Crown Royal Peach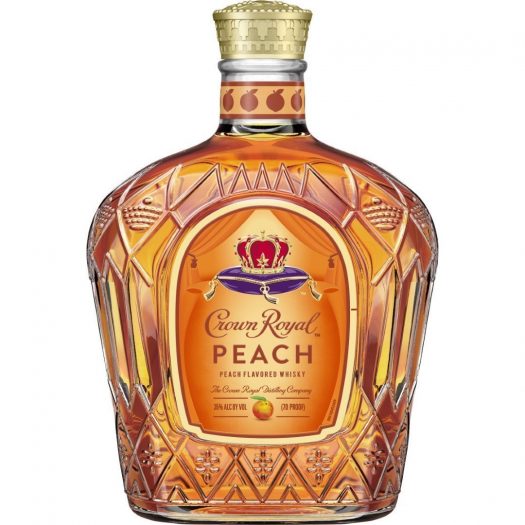 Crown Royal's foray into flavored whiskies continues with its latest offering, Crown Royal Peach — and it's a doozy. You probably already know what you're getting into, but in case you don't, here's the introductory info: "Take the sweet, delicious flavor of a fresh Georgia peach and blend it with our famously smooth liquid for this spring's most anticipated arrival. With warmer temperatures on the horizon, Crown Royal welcomes Crown Royal Peach Flavored Whisky, a limited-edition offering that features the brand's signature smoothness paired with the sweet and flavorful taste of juicy Georgia peaches."
Perhaps notably, "Canadian" does not appear on the label or in the description — though I have to presume this uses some form of Crown Royal as its base spirit.
Crack open the bottle and, wow, it sure does smell — aggressively — like peach candy… those little gummy rings that always end up in a pick 'n' mix bag of sweets. There's no whisky character on the nose, and none on the palate either, just an overwhelming sweetness that tastes like those peach candies have been liquefied and turned into booze. I sipped on this for a good half hour and found nothing that even reminded me of whisky, except perhaps for an echo of vanilla that is barely detectable on the finish. Whether that's from a whisky barrel or from another flavoring, I couldn't begin to guess.
What then to do with this product? Use it in lieu of Southern Comfort or drop it into the sweetest poolside slushie ever known to man.
70 proof.
C / $26 / crownroyal.com [BUY IT NOW FROM CASKERS] [BUY IT NOW FROM TOTAL WINE]