Review: Kilbeggan Small Batch Rye Irish Whiskey
Review: Kilbeggan Small Batch Rye Irish Whiskey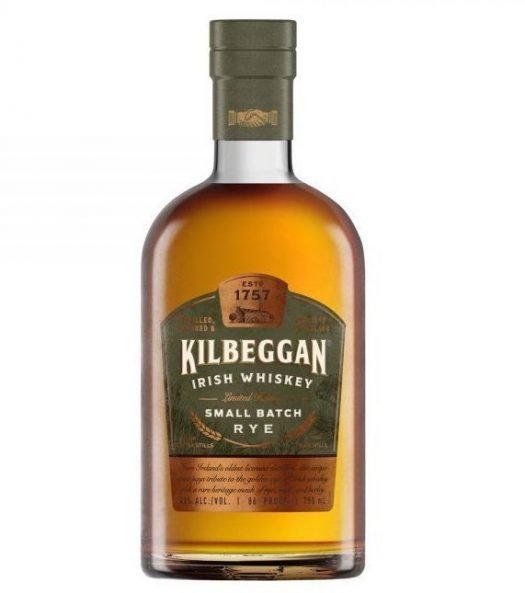 Ireland's "oldest continually licensed distillery," Kilbeggan, has rolled out a new whiskey that "pays tribute to the golden age of Irish whiskey." Kilbeggan Small Batch Rye is a limited edition release that includes 30 percent rye in the mash (the rest is barley), a callback to the late 1800s, when high-rye mashbills were common in the country. (Rye is virtually unused in Irish whiskey today.) The double-pot-distilled spirit is also the first whiskey to be released from the company that is 100% distilled and matured at the Kilbeggan Distillery since its restoration was completed in 2010.
To call this a unique Irish whiskey is certainly an understatement. It's not remotely similar to classic Irish styles — be they single pot still or otherwise — so fans of the genre may want to tread lightly.
On the nose, the whiskey is immediately ruddy and a bit dank, with notes of sandalwood and musk giving it an air of men's cologne. Notes of camphor emerge over time. The palate is more engaging, malty and slightly woody, with touches of chocolate. The expected spice of rye, however, never fully materializes. While some darker baking spice notes pop at first, ultimately what's left on the tongue is more akin to graphite than anything in the spice cabinet. The finish is quite drying — austere, green, and bitter at times, leaving one with an overall effect that is quite woodsy and a bit rustic.
It's a curious experiment, to be sure, and one that's worth trying at least once, but it's ultimately a departure from the Irish style that simply feels like a step back.
86 proof.
B- / $35 / kilbegganwhiskey.com 
About Post Author