Review: Pittyvaich 18 Years Old Limited Edition 2018
Review: Pittyvaich 18 Years Old Limited Edition 2018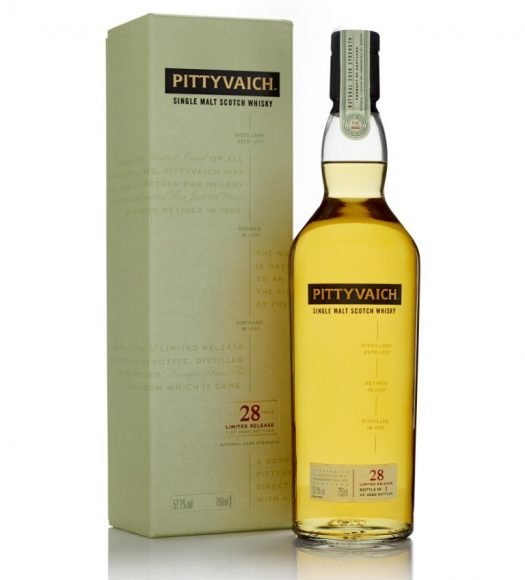 For our fifth entry into the 2018 Diageo Special Releases, we look at a 28 year old spirit from Pittyvaich, a relatively short-lived distillery that operated from 1974 to 1993 and was demolished in 2002. This whisky was distilled in 1989 and was aged in refill American oak hogsheads.
For a nearly 30-year-old single malt, this is surprisingly light and uncomplicated. The nose is fairly traditional and typical of Speyside, though there's more heat here than I'd expected given the abv, which masks notes of lemon and light cereal. The palate is enduringly sweet but also hot and quite oily, a surprise. Citrus notes (somewhat unusual for a non-sherried whisky) often a sharpness, as well.
I experimented pretty heavily with water on this one and found it to be a big help in general, coaxing out more lemon notes and a shortbread character, though a furniture polish note was hard to get around. The finish is cleaner than expected, which is again frustrating, as it fails to reveal any more depth of character. Altogether it's a fairly simple dram, though it's not terribly difficult to enjoy.
104.2 proof.
B+ / $419 / malts.com