Tasting with Winemaker Arnaud Hereu of Odfjell Vineyards, Chile, 2018
Recently we were invited to sit down with Arnaud Hereu, winemaker for the Chilean label Odfjell Vineyards, and taste some of their new releases over dinner. What a delight it was! Arnaud is as vivacious as his winemaking style. He's traveled the wine world to get a hands-on oenology education, starting with his home turf of Bordeaux and making his way to Camaroon, Gabon, Argentina, the U.S., Hungary, and South Africa before claiming his new home in Chile.
But the romance of Arnaud's extensive wine travels is (astonishingly) eclipsed by the story of the winery's namesake. Or I may just have a thing for sailing. Either way, the reason it has a Norwegian moniker is because Dan Odfjell sailed from his home in Norway to Chile in 1982, fell in love with the country, and planted his flag in the Maipo Valley, one of Chile's finest wine growing regions. As well as building a winery and hiring Paul Hobbs as the original consulting winemaker, Odfjell introduced Norwegian Fjord horses to the country that are currently impactful in their vineyard sustainability practices and participate in formal therapies for disabled children.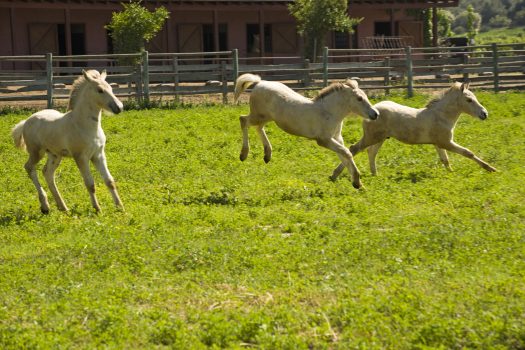 Maipo Valley is a bit southwest of Santiago. Odfjell also has vineyards in another famed Chilean wine region, Casablanca Valley, which is a bit northwest from Maipo. Both regions provide growing areas close to the ocean and so experience grape-friendly cool nights and warm days, similar to coastal California vineyards. They built the first gravity-flow winery in South America in 1997, and Odfjell Vineyards is a committed steward of the land through all-organic farming.
We tasted wines from each of the three tiers of Odfjell selections. They have fanciful names—Armador, Orzada and Aliara—each name comes from a sailing reference, and the price points are tiered in ascending order respectively. As luck would have it, I had a favorite one of each. To come back to the concept of vivacity, I loved the liveliness of these wines, and the uncommon grapes they're working with, at least for the US market.
Thoughts on all the wines tasted follow.
2013 Odfjell Aliara – A blend of 65% Carignan, 20% Syrah and 15% Malbec, this is a rich and vibrant wine showing bright cranberry, green pepper and boysenberry flavors, aged in French oak with pre-fermentation whole berry cold maceration. A- / $44
2016 Odfjell Orzada Carignan – 100% Carignan, from 100-year-old vines, and aged entirely in stainless steel, this wine is full of snap, earth and spice. A- / $25
2017 Odfjell Armador Carménére – The Armador was the least expensive and my very favorite. Arnaud said the Carménére grape was mistaken for Merlot for many years in Chile, but it had little resemblance to that for me. It showed lovely bright green pepper, white pepper, lavender, and meaty notes with a zippy acid that for this price is one of the best deals out there. A+ / $15
About Post Author